Quality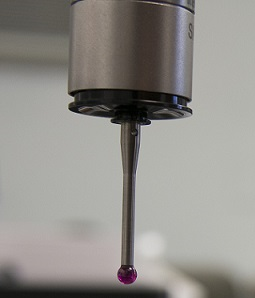 Alpha Manufacturing & Design understands that in today's market, quality is a given. A supplier simply must provide product that meets specifications day in and day out, with the proper documentation.  Alpha Manufacturing & Design not only manufactures quality medical devices, but we produce them in a comprehensive quality system, ensuring compliance from beginning to end.  Alpha Manufacturing & Design complies with ISO and FDA regulations in an effort to maintain a quality system that produces quality parts through the use of controlled processes.
Many people view Quality Control as an elaborate system of inspection to the domain of a few specialists. This is not the case at Alpha Manufacturing & Design. Everyone producing parts is involved in Quality Control. The economic production of parts and assemblies must be based on defect prevention rather than defect detection. This philosophy combined with process control, trained personnel, and a comprehensive Quality Management System is what makes Alpha Manufacturing & Design, a QUALITY company.
 
Quality Standards Highlights
Alpha Manufacturing & Design's Quality Control Process Includes:
First Article - QC technicians examine the first part of every run for adherence to customer specifications.
In Process - Once we've perfected the part, and begun a full run, team members perform periodic quality assessments of every nth part.
Final Inspection - After the entire production run is completed to satisfaction, a QC manager physically verifies quality workmanship, all paperwork, exact quantities, and final packaging.